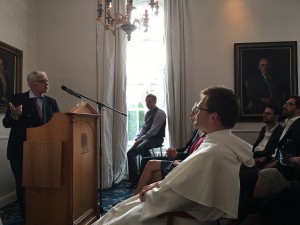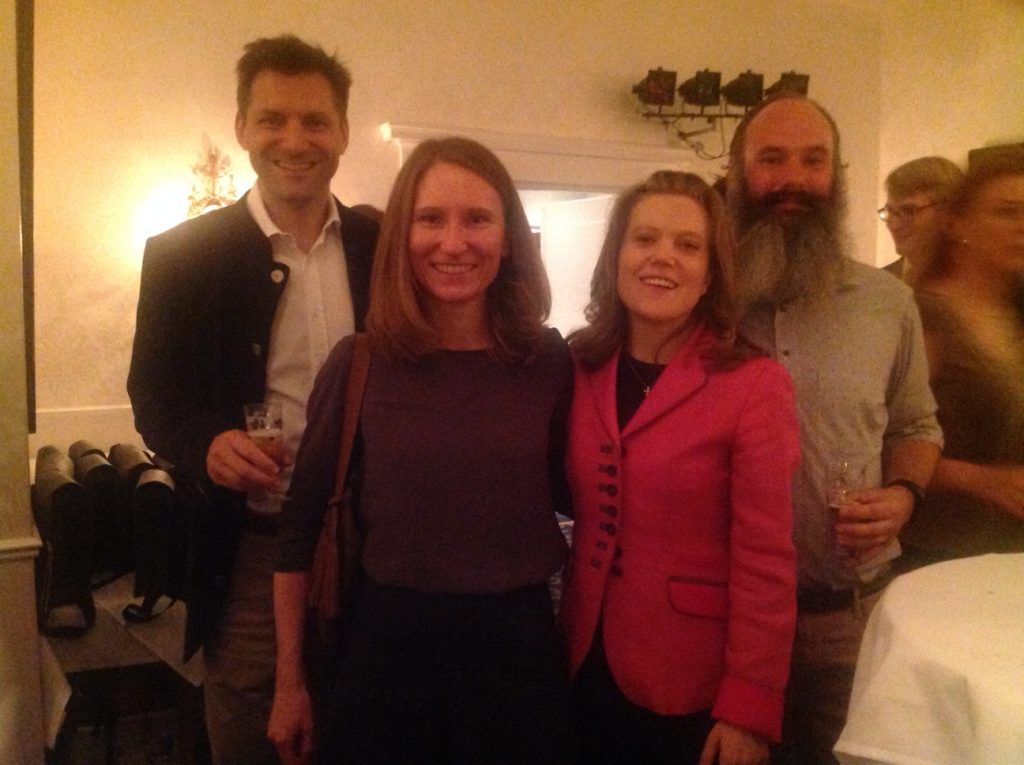 The alumni society's first speaker event proved to be a great success. Kaufmanns Casino was packed with enthused Oxonians welcoming HRH Prince Luitpold of Bavaria as our expert speaker. The plethora of Bavaria's finest brews he brought with him didn't stifle the atmosphere either.
In his enlightening presentation, Prince Luitpold gave us an overview of the development of the craft of brewing in Bavaria and its close links to his family.
He immersed us in history, touching on milestones such as the Purity Law of 1516, the initiation of the world famous Oktoberfest as a wedding feast of King Ludwig I, and the wheat beer monopoly of Duke Maximilian I. Regarding the latter, he remarked (not without a twinkle in his eye) that it was the people's thirst for wheat beer which secured national stability and Christianity in Bavaria.
As CEO of "König Ludwig International", Prince Luitpold offered us first-hand insight into successful international brand management, which in his case is in over 10 markets.
Finally, his beer sommelier Artem Vynogradov guided us skilfully through a tasting of no less than six select beer specialities by "König Ludwig International".
All in all, it was an indeed memorable evening!