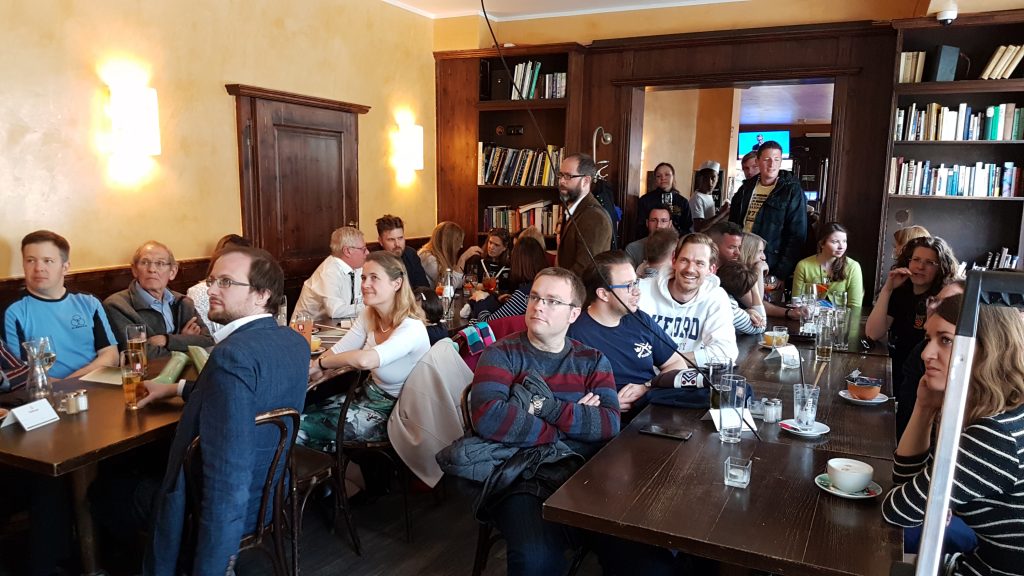 Together with our friends of the Cambridge Society, we watched the 165th Oxford and Cambridge Boat Race. As has become tradition, we gathered at the "Cafe an der Universität" (Cadu) close to the University of Munich, and the room was again fully packed with alumnis and current students of both Oxford and Cambridge.
After some technical issues at first, which we could resolve with the spontaneous support of some of our technically well-versed members and the Cadu staff, we tuned in right in time for the women's race, which Cambridge won by five lengths. The men's race was much closer though, with Oxford being beaten by Cambridge by a mere 2 seconds. As a highlight, this year's Cambridge boat featured two-times Olympic gold medalist James Crecknall, who at 46 years became the oldest person to compete in the Boat Race.
We are looking forward to a rematch next year, when 800 years of rivalry will again be resolved in 20 minutes.