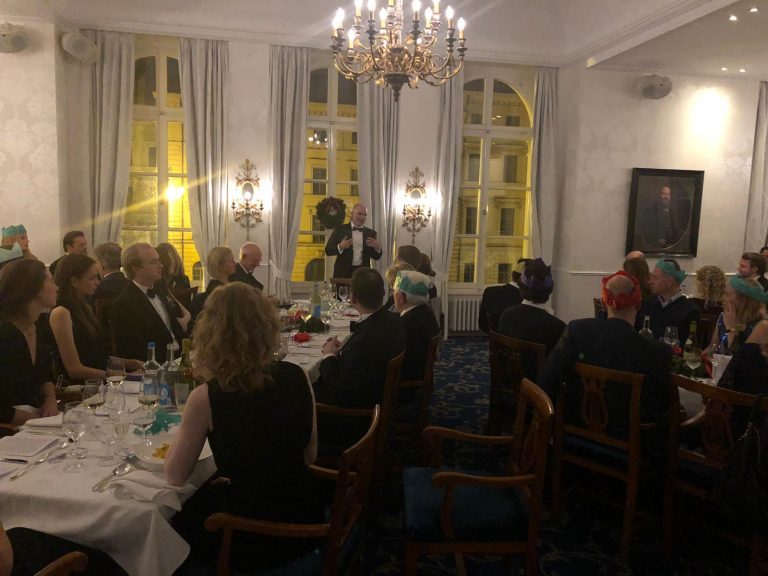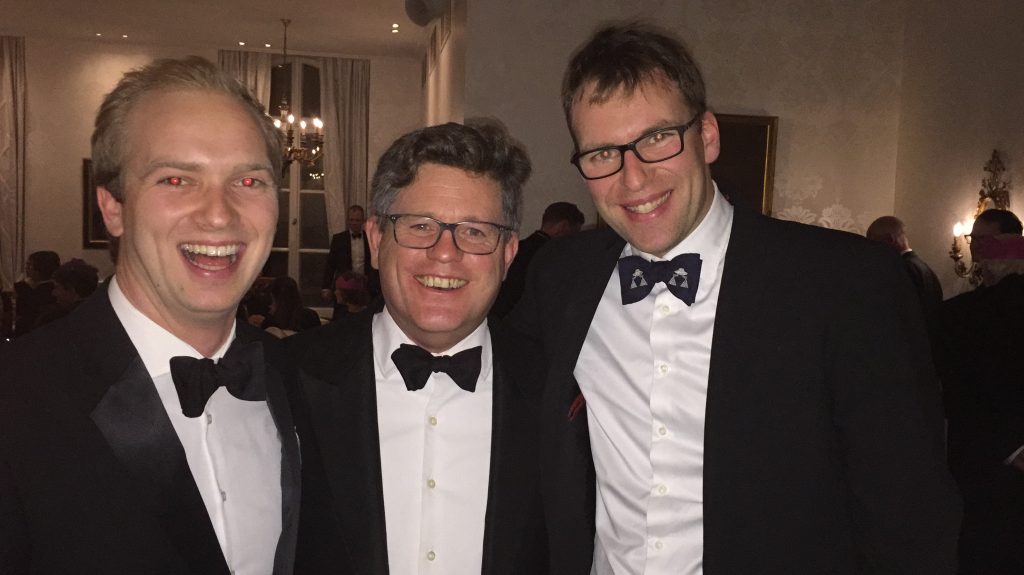 To celebrate the end of an eventful Oxonian year, the Munich Oxford Society again hosted its annual Christmas dinner in the Kaufmanns Casino. As for a number of years now, the attendance of over 80 Oxonians exceeded all expectations by the organisers.
The main highlight of the evening was the presence of the new British Consul-General Simon Kendall, who congratulated the Munich Oxford Branch to being the largest Oxford Alumni Branch in Germany and spoke about the continued strong links between Britain and Germany despite Brexit.
If nothing else, the Christmas dinner at the Kaufmanns Casino was a great occasion to meet old and new friends and exchange stories of the shared time in Oxford. We are grateful for many well attended events in 2018 and thank all the organisers. We hope that 2019 will be another year in which our small society can thrive and flourish. Merry Christmas.